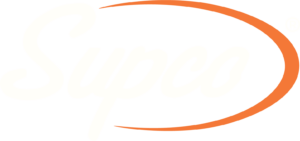 Technician-focused innovation for over 75 years, with an extensive offering of HVACR and Appliance parts, components and tools.
Technician-Focused. Always.
Since 1945, Sealed Unit Parts Co., Inc., (SUPCO) has been an innovative leader in the HVACR and Appliance parts industries. We design, manufacture and distribute high-performing parts, supplies, test instruments and tools.
SUPCO's engineers invented the patented Bullet® Line Tap valve, discovered the PTC technology behind two-wire AC and refrigeration hard start kits and manufactured the first ever electronic vacuum gauge in the 1990s. Our product development team and in-house engineers continue that tradition with designs informed by years of hands-on trade experience.
Resources
SUPCO has always recognized that the most innovative product ideas come directly from those who understand the challenges of the job. TradeFox® is our exclusive product line invented by real trade technicians. Additionally, we help technicians bring their inventions to life and to market through the TradeFox® Inventor Program, which combines our years of experience in engineering, manufacturing, marketing, and distribution.
SUPCO parts cover all heating technology essentials, including igniters, Pipe Vise™ Premium Pipe Tools, Solderweld® Brazing and Soldering equipment, refrigerant fittings, gauges, meters, testers and much more. Download our Heating Essentials catalog to browse our full line.
Additionally, SUPCO carries everything needed for cooling systems, including Linebacker® Motor Run Capacitors, start capacitors, SUPCO 3S Safety Sealant, AC hard starts, electronic vacuum gauges, refrigeration and much more. Download our Cooling Essentials catalog to browse our full line.
Product Categories
We offer all the essential parts and components to stock an HVAC service truck. These include our renowned Superboost® hard start kits, our Linebacker® OEM-grade capacitors and a complete line of exact replacement and universal furnace igniters, to name just a few.
Our roots trace back to being a service company whose engineers discovered how to non-invasively repair a "sealed unit" compressor. Today, we maintain a line of commercial refrigeration repair parts such as line tap valves, access fittings, relays, overloads and condensate pans.
In the 1980s, SUPCO pioneered the instrumentation market with the innovative, ease-of-use electronic vacuum gauge. Today's testers, such as the M500 Hand Held Megohmmeter and the MFD10 Capacitor Tester, are highly regarded by technicians for these reasons as well.
We offer a variety of specialty tools and chemicals designed with technicians in mind. Whether it's premium pipe tools, soldering and brazing solutions or one-of-a-kind resourceful solutions invented by trade technicians, we are committed to the needs of the trade.
SUPCO is the industry's trusted choice for Aftermarket Appliance parts. Our parts can replace Original Equipment Manufacturer parts, covering dishwasher, range, microwave, washer, dryer and refrigerator applications. We offer a growing selection of installation parts and accessories with precise fits and finishes, such as gas connectors, cords, hoses, ice makers and more.
ASK US ABOUT SUPCO